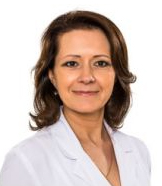 I know that I spend a lot of time on my phone- in fact, like a lot of people, I know I spend entirely too much time on my phone for my own good! To be fair, phones are pretty cool. We have an endless amount of information contained within these very small devices, able to give us answers to questions with just the click of a button. We can talk to people around the world and learn from their lives without even leaving our living rooms.
With the amount of time we spend connected, I find that I don't often take advantage of this time to improve myself. I'm running around picking up kids from various events, going to work, answering emails on the go, and trying to connect with my husband, family, and long-neglected friends all at the same time. This doesn't always leave a ton of room for self-improvement, does it?
I founded this website in order to give busy people a greater chance of changing their lives, even while they're on the go. My name is Theresa Moore, and I have been diving into the world of psychic and spiritual readings for over two decades.
My interest in the psychic world began as a child, when I first started to think about the world beyond what I could see, hear, or feel. My mother was incredibly intuitive, and I noticed that she seemed more in touch with a different realm than most other people did. Over time, I learned from her and began to expand my own exploration into the unknown.
I've visited psychics all over the country, and often go on the recommendations of friends or other people that I know and trust. For me, this has been the best way of deciding which psychics I can trust, and which ones are frauds. It can be incredibly challenging to determine what psychics offer legitimate readings online and which ones are looking to scam you out of time and money.
I build this website to give people who might not have a lot of experience in the psychic industry the chance to look around, get more information, and read up on legitimate psychics and psychic networks. There are people you can trust out there who are connected to the psychic realm; this psychic energy exists, regardless if you are getting your reading in person, over the phone, or online.
With all this time spent on your phone, wouldn't it be easy to get a psychic reading on there, too? Check out our database of recommended psychics today!
-Theresa Moore